Enable Cookies Internet Explorer 5
First select "Internet Options" from the Tools menu.

Select the "Security tab"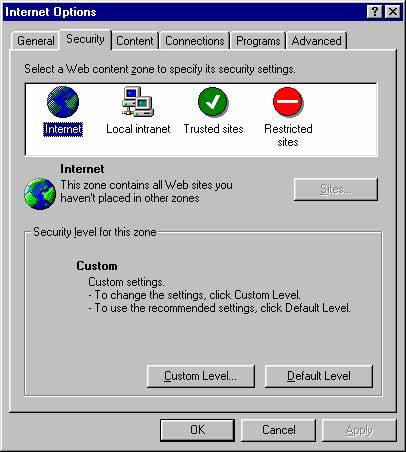 Make sure that "Internet" is highlighted, by clicking on it once.
Then click on the "Custom Level -- Button".
This will bring up the security settings window shown below.
Scroll down until Cookies appears in the settings window, as below
Make sure the "Enable" is selected under the "Allow per-session cookies"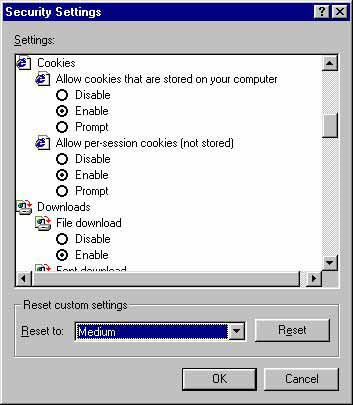 Cookies will now be enabled and you can continue.
Cookies are not required to browse