With over 20 years experience of Mail Order,
T.L.C has become the largest Mail Order Electrical Wholesaler in the U.K.
We appreciate that when you place your order, you will need it quickly, properly packed, and with all goods present and intact. This we always endeavour to do, by treating every order individually and working on the basis that if you are happy with your order, you will use us again and have no hesitation in recommending us to others.
We have the power to deliver - fast !
We deliver within 2 / 3 days for the majority of orders.
The following Postcodes.
Highlands & Islands of Scotland
IV, HS, KA27-28, KW, PA20-49, PA60-78, PH17-26, PH30-44, PH49-50, ZE

other post codes ( not listed above )
may be found under mainland and southern scotland charges
For orders under £250.00 (excluding V.A.T) = £10.99 + V.A.T-------
or if the order is suitable you may also be offered recorded 1st class post
at a reduced carriage charge calculated by weight
For orders over £250.00 (excluding V.A.T) = FREE OF CHARGE**
based on order weight of 25kg
Orders over 25kg may incur an extra charge
**Due to the special handling required, some products may incur an additional
delivery charge; there are also a limited amount of products
which are not available via Mail Order.
Please Click Here for information on products which are:
Fragile, Oversized, Heavy, or require a Special Delivery.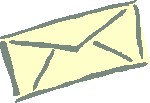 Payments can be made by Bankers Draft, Company Cheque or Personal Cheque.
Please do not send cash through the post.
When your order is complete, proceed to checkout and select Phone /Fax /Post
as your method of payment.
A copy of your order will be sent to the sales department - We will then prepare your order and dispatch it immediatley upon receipt of payment.
Paying by Cheque
There will be an order reference shown on your order. Please write this reference number on the back of your cheque, along with your address and telephone number.
You may want to keep a copy of the order / reference number for your records.
Please use ( file - print ) to make a copy.
If you are paying by personal cheque, please write on the back of your cheque,
the cheque card number and expiry date.
Then send your cheque ( made payable to TLC ) to:
TLC - Direct
The TLC Building,
Newton Road,
Crawley.
RH10 9TS.
Instant Cheque Clearance -
TLC use the Transax cheque guarantee service, giving us the facility to instantly clear cheques of any value.
Payment can be made by Access, Visa , and Switch.
Submit Securely On-line -
The simplest and most popular means of payment is by sending your credit card information securely over the Internet.
Our site uses a secure server that implements Secure Sockets Layer technology to protect your credit card information.
( Certified to the required standard for encrypted credit card transactions by THAWTE ).
Submit by Phone or Fax -
We offer you a way to use your credit card without ever having to send the number over the Internet.
When your order is complete, at the Checkout section select Phone / Fax / Post as a method of payment.
Once you have selected Phone / Fax / Post, a copy of your order will be sent automatically to the Sales Department - We will then prepare your order and dispatch immediately upon receipt of payment.
There will be a reference number shown for your order - this will need to be given to the Sales Office and you may wish to keep a copy for your records.
You can now phone, or fax us with your credit card details, and the order reference.
TLC Direct - Sales Department

-Telephone: 01293 565630

-------------- ------( Mon - Fri, 8 - 5.30pm )


Fax: 01293 848052