HOW TO CHOOSE THE HOOD YOU NEED
The airflow power required normally depends on the size of kitchen and type of cooking.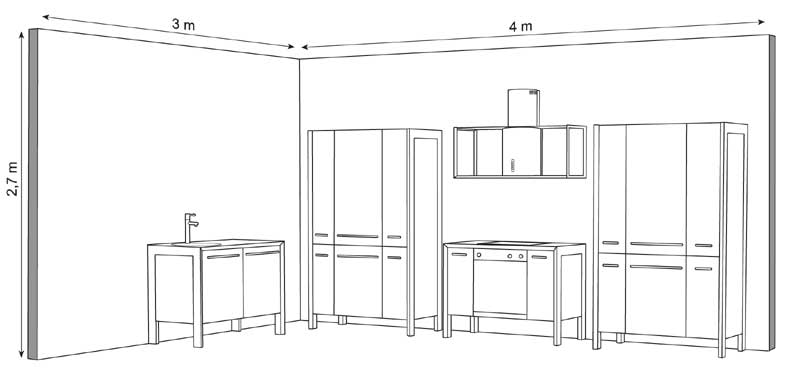 The correct airflow for the product to be installed can be easily worked out.
Simply multiply the volume of the kitchen by ten and you will obtain the ideal airflow for that room.
For example, for a kitchen of 3m x 4m with a height of 2.7m: (3 x 4 x 2.7) x 10 = 324.
Any product with airflow superior to 324 m³/h should give complete and efficient ventilation of the room.
Efficient aspiration of fumes from the cook top also depends on the correct use of the product and the system of ducting installed.
Try the calculator below to work out the minimum airflow you require.