Bellisimo Video Telephone - Desk Mount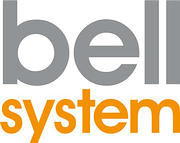 0
BS-DESK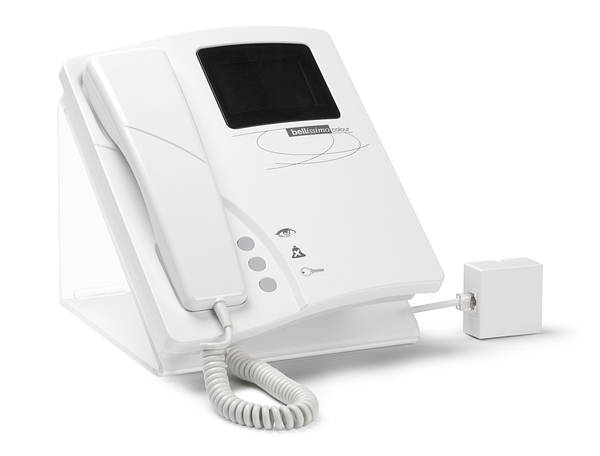 The contemporary and stylistic bellissimo video telephone has a slim and curvaceous profile. It is supplied in white to complement most modern wall furnishings and is now the preferred choice of many of the UK new build property developers.
The bellissimo model BS video telephone is manufactured in white high-impact ABS plastic for high durability and has a 3.5" LCD colour display providing a high definition quality picture.
With a fresh modern look the video telephone has soft silicone backlit buttons, a ringer volume control and an adjustable tilt mechanism for optimum viewing.
Privacy of speech is included whereby only the called resident can converse with the caller.
These telephones can operate over long distances with standard CAT5 cables. They are wall mounted without the need for additional brackets and connectors.
An internal polycarbonate moulding protects the LCD and electronics during installation and connections to the telephone use removable connecting blocks.
Tilt Facility - The telephone has a sliding adjustment for the viewer to tilt the screen in one direction to achieve optimum viewing at differing heights.
Privacy of speech is included whereby only the called resident can converse with the caller. When called the telephone activates the display and enables speech for a fixed period (adjustable 15 – 180 seconds).
The telephone has three 'soft-touch' silicone rubber push buttons that can be backlit and each has a clear and precise function symbol;
View
This button will flash in AMBER whilst the telephone is ringing. The telephone will normally display the picture from the panel camera unless the auto-picture option has been disabled and in this instance the resident must press the flashing amber button or lift the handset for the display to appear.
Private
To avoid disturbance the resident can push this button to mute the ringing tone and the button will illuminate in RED. The telephone will revert to normal operating mode after a selectable fixed period (adjustable between 1 minute and 10 hours, or indefinitely).
Door
A momentary press of this button will provide a timed output to the lock release (adjustable at the panel controller, typically 3 seconds). The button will flash in GREEN to indicate that the door may be released and will be lit permanently in GREEN if the door has been left in an open state (door contact required).