Projector LED
Night Light
This unique plug-in Night Light uses the latest LED technology to produce a spectacular lighting effect.
This Night Light is very unique and there really is nothing else quite like it.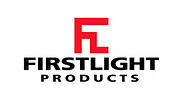 Automatic dusk to dawn photo sensor.
Specially designed diffuser lens which projects an impressive colour pattern onto the wall.
Select your own colour by pressing the pause button on the front of the product or allow continuous seamless blending through the full colour spectrum.
Wattage: 0.5 watts.
LED light produces no heat.
LED light has a life span of 50,000 hours so there is no need to change any bulbs.
Very low energy consumption.
Plugs in to any standard UK 3 pin socket.
Available in an attractive silver finish.
Dimensions:
Height: 100mm.
Width: 55mm.
Projection: 60mm.