RX22 ( PP3 ) Nickel Metal Hydride - NiMH - 200mAh - pack of 1
4891199074509
656.857UK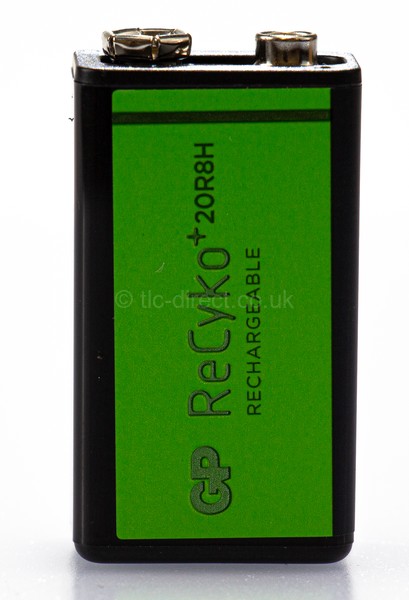 Can be re-used more than 1000 times.
When fully discharged, recharge in approximately 14 / 16 hours. The recharge cost is approx 1p per set of batteries.
Fully rechargeable after very long periods of being left in a discharged state.
Lighter than ordinary batteries.
NM RX22 Equivalent to PP3.
8.4 volts.
200mAh.
Dimensions:
Height: 48.5mm.
Width: 26.5mm.
Depth: 17.5mm.