50Mtr 1.5mm Cable Extension Reel
13 Amp
Cable colour: Red.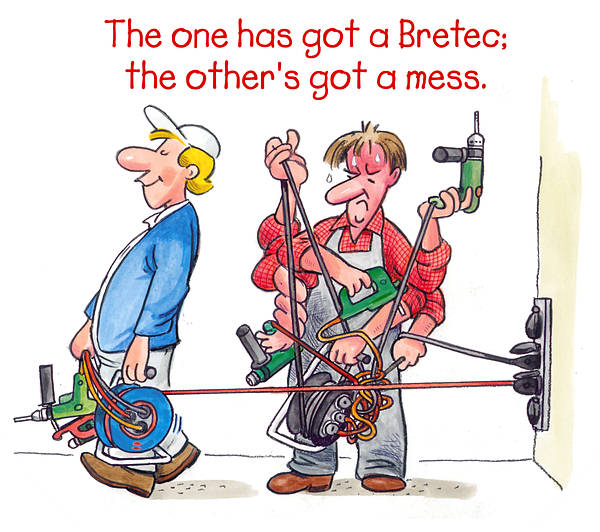 Innovative brennenstuhl® Bretec rotary contact technology.
The cable reel runs separately from the plug unit and/or from the power plug connection.

No more dangerous twisting of connected appliances when winding or unwinding.
Reel body made from special plastic fitted to a galvanised steel tube frame.
Innovative and ergonomic cable guide handle"cablepilot" for perfect cable-management during winding.
Handle commutes on both sides and allows easy carrying and cable storage.
For right and left handed easy to rewind.
Rotary handle for comfortable rolling up.
With 3-way socket outlet 13A BS with self-closing cover providing protection against dust and contamination.
With thermal cut-out protection against overheating.

Finally a problem-free roll-up with connected electric devices.