13 Amp 2 Gang Switched Socket + 2 x USB - Screwless Matt Black
Product Code:
VL XDY5U2SBSMB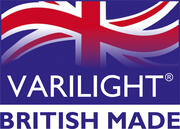 5021575018219
XDY5U2SBS.MB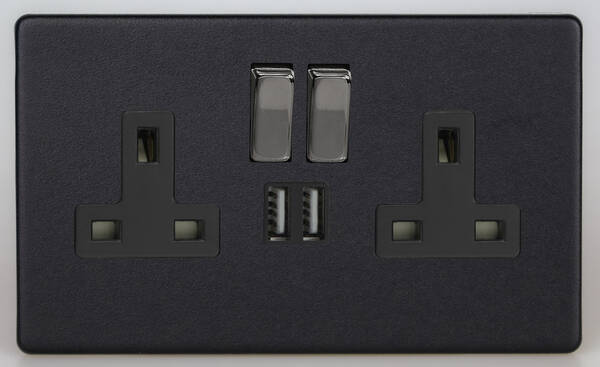 Min Box Depth: 35mm.
Minimalist design with maximum style.
Matt Black accessories make a strong statement coordinated with dark wall coverings or contrasting with paler shades.
Fine textured surface.
Sleek, low-profile screwless faceplate.
Metal Rockers: Iridium Black.
Ideal for charging iPad, iPhone, tablets, mobiles and cameras.
Features VARILIGHT Smart Port technology making it suitable for all types of devices.
The USB port detects the device to be charged and optimises its output accordingly to achieve the fastest possible charging speed.
Dimensions:
86x147x31mm.