Dual Voltage Shaver Socket 115/230v - Screwless Matt Black
Product Code:
VL XDYSSBSMB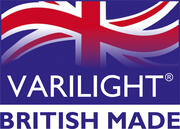 5021575018653
XDYSSBS.MB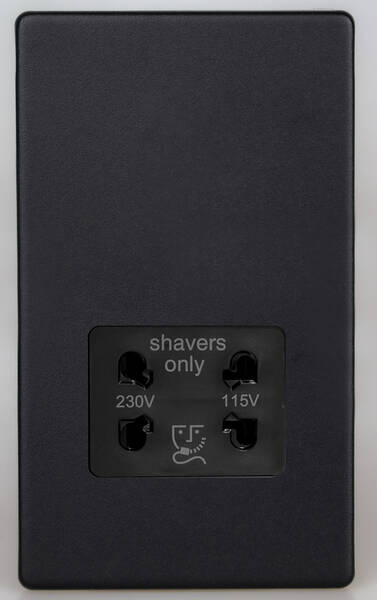 Min Box Depth: 47mm.
Minimalist design with maximum style.
Matt Black accessories make a strong statement coordinated with dark wall coverings or contrasting with paler shades.
Fine textured surface.
Suitable for use in bathrooms, toilets and shower rooms (IP41).
240V accepts British and Continental round pin and Australia flat-pin.
115V accepts Continental two-pin and America NEMA.
Sleek, low-profile screwless faceplate.
Dimensions:
86x147x48mm.