Ceramic Radiant Heater 2000w - Vertical Elements
Product Code:
DX CXD2000V
5011139022530
CXD2000V / X-022530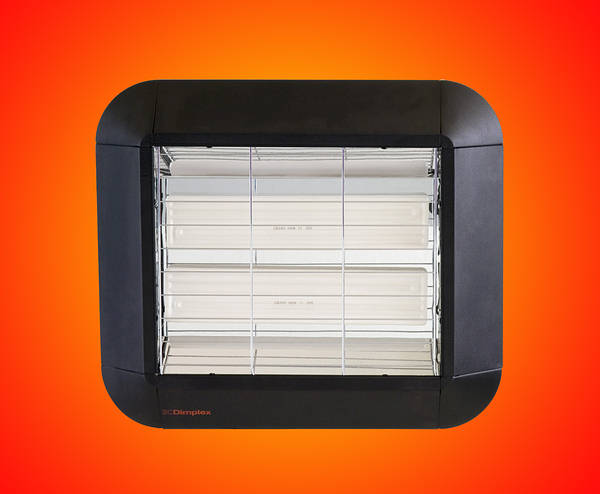 Using long-wave infra-red technology these radiant heaters use ceramic elements to radiate heat with no distracting light output.
Provides heat to a zone or localised area, saving energy compared with equivalent air heaters.
Provides a heating effect similar to the sun making them ideal "people heaters".
Optional passive infra-red switch.
Robust ceramic elements for efficient radiant heating.
Can be mounted inside or outside.
Silent operation.
No visible light output.
Adjustable mounting bracket.
Fitted guard included.
Choice of vertical or horizontal 2kW models
Body
Powder coated steel. Finished in high temperature matt black. IPX4 rated.
Reflector
Specular quality electrochemically brightened aluminium (purity 99%+).
Elements
The ceramic element is an efficient, robust element, which provides long wave infra-red radiation and operates at temperatures below 700ºC.
Electrical Connection
Where used, a type 3 or 'C' MCB with a tripping co-efficient of 7-10 times rated current should be used.
Element Guard
Chromium plated mild steel (fitted as standard).
Note: The heaters should be positioned to overlap for effective area coverage, based on the distances in the CXD throw and spread table.