Resin Only for Cable Joint Kits 200ml
0
200200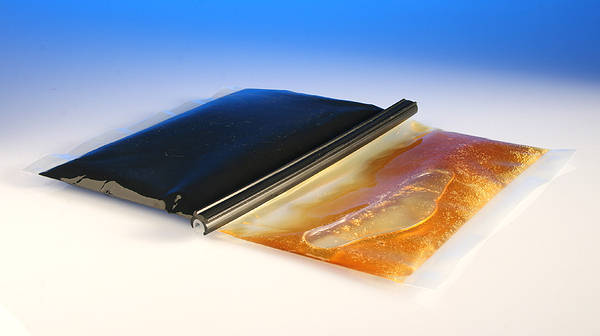 The pack consists of a two part polyurethane resin correctly proportioned into pouches separated by a divider. The user simply breaks the divider, amalgamates the two components and pours.
Dual system of packaging ensures that the pack is sealed against the atmosphere.
The outer aluminium packaging provides added protection against the atmosphere to give a shelf life of 2 years.
The inner transparent plastic packaging provides a visible reference for the user when mixing.
During mixing the user does not come into contact with the resin but gloves are provided for extra safety.
Controlled curing temperature designed to be compatible with PVC, XLPE, EPR, polythene and PILC cables.
Odour free.
Designed to meet requirements of BS EN 50393.
Gelation time 20-30 minutes 180 gram mass @ 21C
Full cure 24 hours @ 23C / 1 hour @ 80C
Peak exotherm 75.2C based on 5 ltr placed in a container 200mm diameter conditioned at 21C. Measurements taken at 5 minute intervals at the centre of the resin mass.
Thermal conductivity 0.46 w/mk
Tensile strength 47 Mpa
Shore hardness 80 A
Elongation 40%
Dialectric strength (solid) Greater than 5 MV/m
Operating temperature Provided resin is mixed correctly based on a static environment with gradual rise and fall in temperature is -40C to +110C.