International Export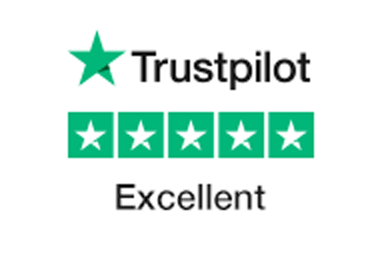 TrustPilot Five Star Rated Supplier
With over 20 years of experience delivering to international destinations, TLC has become one of the largest exporters of Electrical Wholesale goods in the UK.
TLC offers express delivery and has over 17,000 product lines and £10,000,000 in stock, so we can supply a complete range of products at discounted prices you'll find hard to beat.
When you place your order, we appreciate that you will need it quickly, suitably packed for export delivery and with all goods present and intact. We constantly endeavour to do this by treating every order individually and working on the basis that if you are happy with your order, you will use us again and have no hesitation in recommending us to others.
What's involved in the order process?
Once we receive your order, we will start preparing it for urgent dispatch.
Once the goods have been collected from us, you will receive an email listing your carrier tracking information. This will enable you to track your delivery from when it has been collected from us to when it arrives in your country and ultimately delivered to you.
How will my order be dispatched?
For international deliveries, we use different couriers according to the destination of the order.
During checkout, please provide a phone number local to the delivery country. This number will be used as a contact method by the local courier.
We use DHL and UPS to deliver goods quickly and efficiently.
If the delivery method selected comes with tracking, you will receive your tracking information via email once your order has been dispatched.
Some of these deliveries may require a signature on delivery. Please ensure you have entered a valid delivery address.
If there are any queries concerning your delivery, please get in touch with us. Our customer service team will be able to help.
Where does TLC deliver to?
The following are Countries that we ship to on a weekly basis : Australia / Bahamas / Barbados / Brazil / Belgium / Bulgaria / Canada / Canary Islands / China / Cyprus / Czech Republic / Denmark / Egypt / Falkland Islands / France / Germany / Ghana / Gibraltar / Greece / Hong Kong / Iceland / India / Ireland ( Republic Of ) / Israel / Italy / Jamaica / Japan / Kenya / Kuwait / Latvia / Maldives / Malta / Mauritius / Mexico / Netherlands / New Zealand / Nigeria / Norway / Pakistan / Philippines / Poland / Portugal / Romania / Russian Federation / Saint Lucia / Saudi Arabia / Seychelles / Singapore / South Africa / Spain / Sweden / Switzerland / Turkey / Ukraine / United Arab Emirates / United States.
We are unable to ship to PO Box addresses.
How much will delivery cost?
We initially calculate the carriage charge according to the weight of the order.
Note: Carriage costs may vary according to the shape and size of a consignment. Airfreight charges are calculated by multiplying the rate by The Chargeable Weight. The Chargeable Weight is the actual gross weight or the dimensional volumetric weight of the shipment, whichever is higher, provided that where a lower charge for a higher minimum weight applies, the latter shall be retained as chargeable weight.
We charge carriage at cost price (charged at what it will cost us to send it), according to the size and weight of shipment and country of destination. When we have picked and packed the order, if we find the cost of carriage exceeds the price displayed initially, we will contact you with an exact quote for the carriage before making any charges.
Can I arrange my own carrier?
We can work with customers to allow them to arrange their own carrier.
All export orders can be collected from the Merton branch.
TLC Electrical Distributors
Unit 10
Chelsea Fields
278 Western Road
Merton
London
SW19 2QA
Unfortunately, we cannot dispatch orders using a customer's UPS, FedEx or DHL account, etc. We can only send orders using our carrier account.
What payment methods are available?
Payment for export orders can be made using the following methods:
Credit / Debit Card
PayPal
Bank Transfer
TLC Credit Account
For further information or TLC's bank details for bank transfer, please see Payment Methods.
Customer VAT No.
We offer EU customers the opportunity to enter a VAT number to make the order VAT free (where applicable). Some countries are VAT free from the outset.
Note — Any VAT number that a customer supplies will be checked to ensure it is legitimate.
All VAT Numbers are checked via VIES VAT number validation.
If you are found to have entered a non-existent VAT number or someone else's VAT number for goods (that does not tie up with your name and address details), you will be asked to pay the VAT.
If you are unsure whether a VAT number can be used, you can contact the HM Revenue & Customs Helpline on 0300 200 3700. For further details, GOV.UK provides information and contact details for VAT enquiries.
HM Revenue & Customs can validate the VAT number and verify the name and address that you give them is correct and appropriate for your order.
VAT Refunds
When purchasing from one of our trade counters, we can offer EU-based customers the opportunity to reclaim VAT later by completing a VAT 407 form. For further information, please see our VAT Refunds page.
How long will a delivery take?
Delivery times are dependent on many factors, but we work hard to get your order delivered as quickly as possible.
The delivery times quoted are approximate (as quoted by our carriers) and relate to the delivery time to your country. We cannot quote the delivery time to your address which a local or national carrier will determine.
| Area / Zone | Delivery estimate |
| --- | --- |
| Republic of Ireland | 2–4 working days |
| Europe | 3–4 working days |
| USA & Canada | 5 working days |
| Asia & Rest of World | 7 working days |
"Working day" means every day of a calendar year apart from weekends and statutory and public holidays.
Is there a minimum order value?
There is no minimum order value for international orders.
Can all items on TLC Direct be dispatched worldwide?
We ship most items worldwide, although some are restricted depending on the exact shipping destination.
Some hazardous goods have shipping restrictions, including aerosols and flammable substances.
After selecting your shipping destination, you will be notified during checkout if any product is unavailable.
Due to the special handling required, some products may incur an additional delivery charge. There are also a limited amount of products which are not available via Mail Order.
Please read our Delivery Restrictions page for further information on fragile, oversized, heavy products or other products that require special delivery.
How do I request a Quote?
To use our quote request service, please visit Request a Quote.
We can provide a quote for:
Standard stock items.
Products purchased in bulk.
Items not found in our product range.
Price match.
To request a quote for:
An order that is to be collected by your carrier from TLC Merton
The quote will supply you with payment options and the ability to place your order for collection.
A VAT-Free Order to be delivered to a UK Shipper
We will need the Invoice address / Delivery address / Shipper's address.
The quote will supply you with payment options and the ability to place your order for delivery.
What currency will I pay for my order in?
All prices displayed on the TLC website are in UK Sterling (pounds and pence).
A currency converter is available here if you wish to work out the exchange rate from your currency to UK Sterling.
You will pay for your order in the currency displayed on the order confirmation page.
When you confirm your order, the price displayed will be the price you pay when your order is processed and will not change.
TLC will charge this amount to your credit/debit card / PayPal account in the currency displayed
VAT is automatically included for destination countries in the EU.
Will I have to pay any customs charges?
The recipient must bear additional charges for customs clearance. Unfortunately, we have no control over these charges and cannot predict what they may be. TLC are not liable to reimburse any costs incurred regardless of the circumstances.
These charges are dependent on your local customs office. We kindly suggest contacting your local customs office for more information and advice.
It is a legal requirement that we declare the full value of the goods (not including shipping charges) on all packages destined outside the European Union. Shipments may be subject to import duties and brokerage charges, levying once a shipment reaches your country.
Voltage
TLC are a UK based company, and we typically supply products that operate from 240v to suit UK voltage unless otherwise stated.
On occasion, we receive orders from countries like the USA that use 110v. Please make sure you understand that most of our products are for 220 to 240 volts and 50 Hz.
International Returns
Products that are damaged, faulty, etc., will need to be returned back to the UK for a refund unless a customer would like to pay carriage for the replacement goods to be sent to an address outside of the UK.
Return carriage charges are refunded for UK returns only. We are sorry, but we cannot refund return carriage charges for goods delivered outside of the UK.
Replacements are supplied in the UK only unless a customer wants to pay carriage for the replacement goods to be sent to an address outside the UK.
Manufacturers' warranties are valid for the UK only. Certain Manufacturers such as Triton showers, Dimplex heating (and specific products such as water heaters) have onsite repair/replacement warranties on their products. Please note these warranties are valid for the UK only.