0.75mm² 3 Core PVC Flex White 50M
Product Code:
CA 0.75F3/50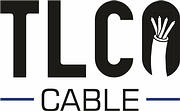 5060146773768
7533W5
Application
Domestic lighting cabinet display etc. push switches, table and standard lamps, radio's and tv, lighting pendants etc.
Current Rating: 6 Amps
Construction: PVC Insulated and Sheathed
Conductors Flexible Stranded Copper
Colour: Sheath - White
Core Colours - Blue, Brown and Green / Yellow.
Nominal O.D - 6.5mm.